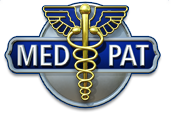 2 Handset Telephone Designed for Interpretation
and doctor family communications
How the phone works to allow
two people to talk to others
How the phone works in conjunction
with an Interpretive Service
D2200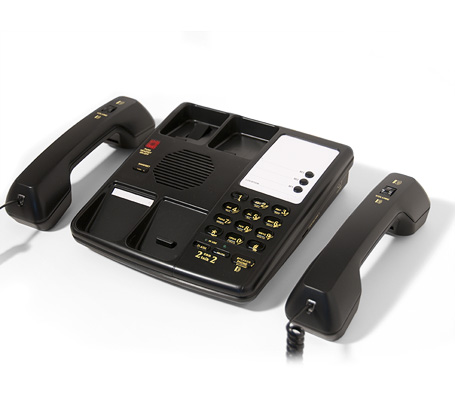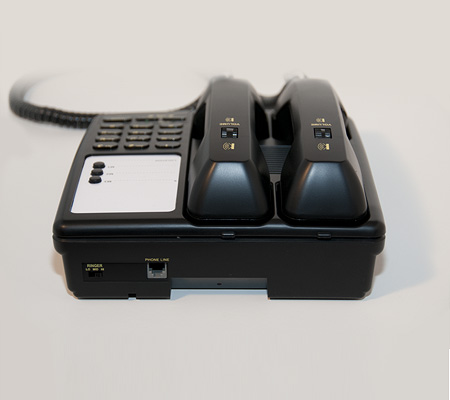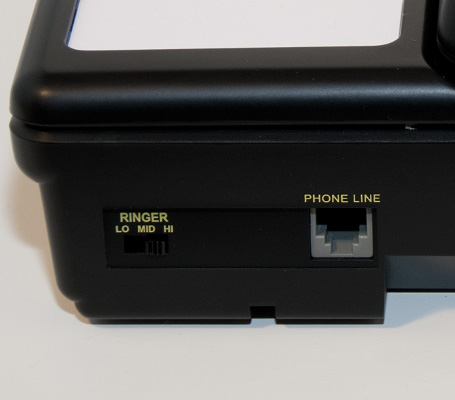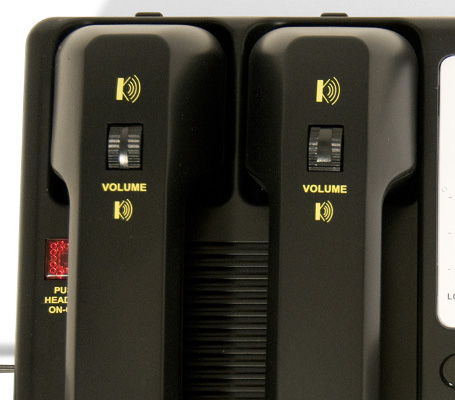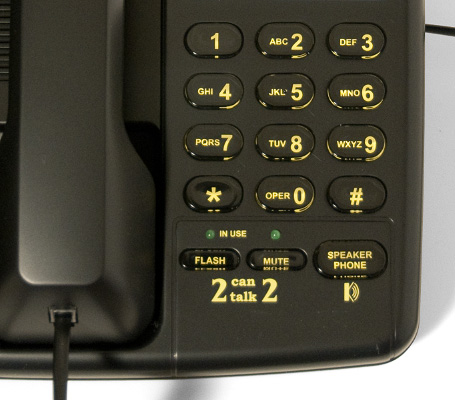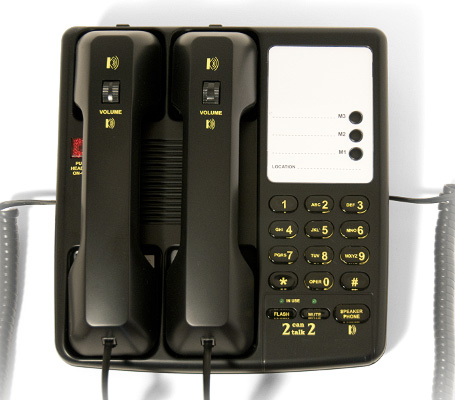 D2200
  - The 2 Can Talk 2® Telephone! Deluxe Euro Style 2 Handset Telephone Designed for Interpretation. 3 Built in Memory Keys!
Key Features
Now with MicroBlockTM Protection (Antibacterial Surface Protection)
Patented Volume Plus Button designed with features for the hearing impaired aiding 70% of elderly patients with high-frequency hearing loss (the Boost Button increases volume range to 27.5db)
Built in CLEARING AID® circuitry automatically adjusts frequency response for improved clarity. This is an aid to 70% of Patients with high-frequency hearing loss.
Designed with twin handsets the 2 Can Talk ™ telephone ensures privacy during conference calls, in-house interpreting, or while using a language interpretation service. Each user has a separate handset for confidential communication.
Perfect in Labor and Delivery Rooms to allow both parents to simultaneously be on the phone.
Clear Ear Sound
Easy to wipe down, sleek profile, Lite Touch Keypad with No Wear / Non Rub Off keys
Flash Button
High Luster, Euro Style, Rugged ABS cabinet with High Durability Components
Rotary Handset Volume Control plus additional Volume Plus Button on Base
Very Large Faceplate Area
Extra Long Fully Modular Cords
Dual Handset Interpreter Phone ideally suited for a Phone Interpreter
"Super Bright" Ringer/Message Indicator Light
CLEARING AID® Circuitry
ABS cabinet. Total Telephone weight 2.5lbs.
Built in speakerphone with automatic differential balancing; >80 dB receive to transmit.
Extra Heavy, Non-Slip Base provides a solid look and feel
One Year Warranty
Three Memory Buttons with Non-Volatile Permanent Memory. No Battery Needed.
Two Headset Connections with Separate Volume Controls.