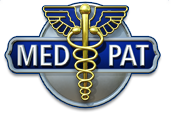 The name you know,
The quality you trust...
Manufacturing High Quality
Telephones Since 1986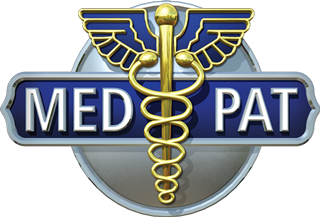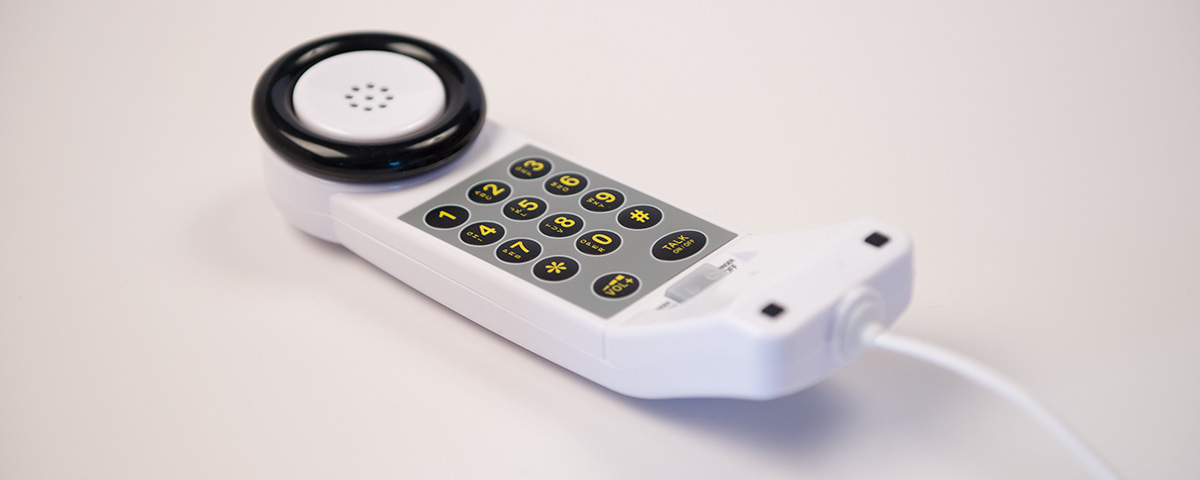 Double Click for Full-Screen Slideshow
Clean Proof Technology
NEW!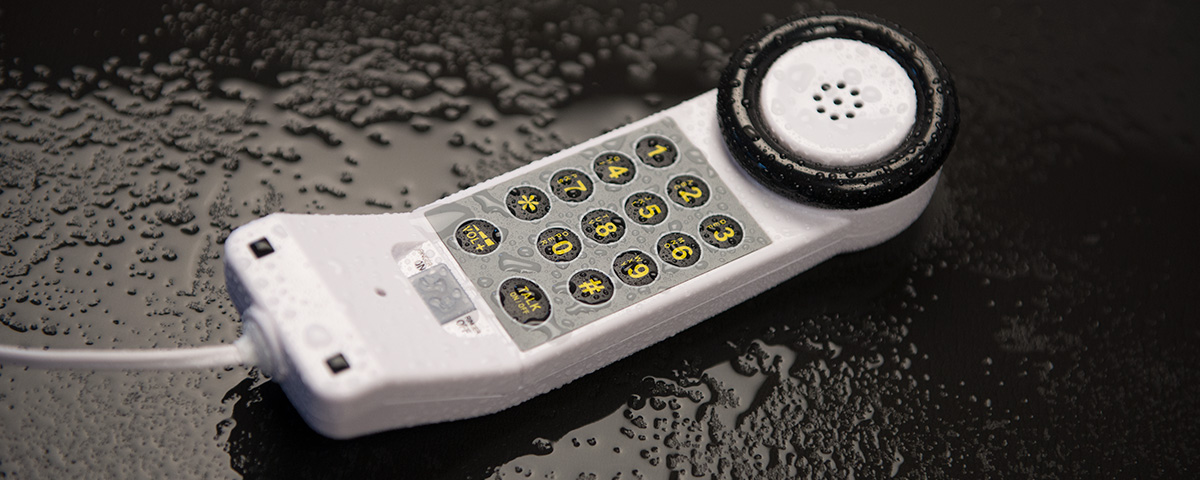 Durable Design Features
Completely Waterproof!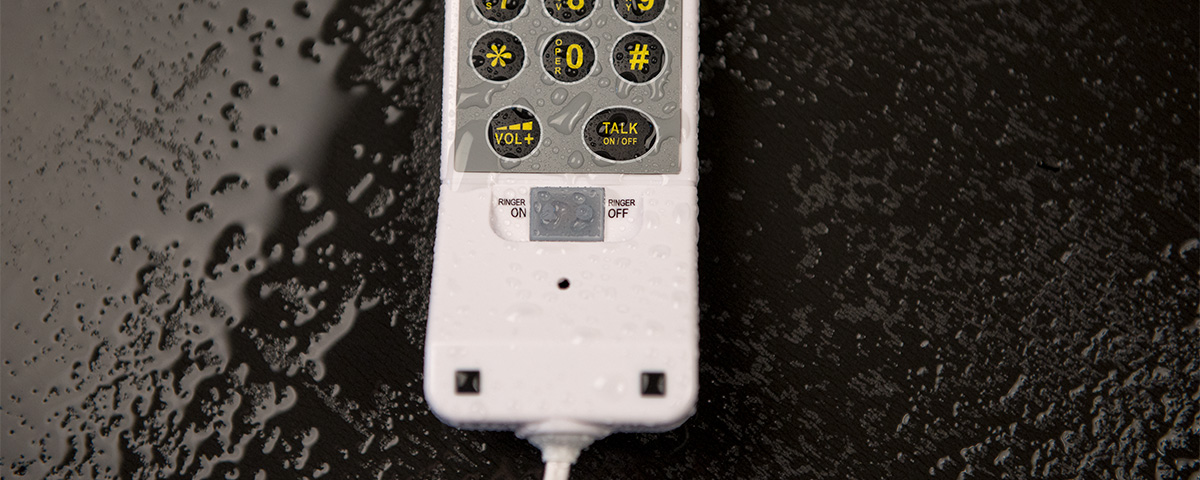 Buttons fully Protected from Chemical Cleaners
Water Resistant Earpiece
18' Modular Cord
XL88WP
Introducing
Med-Pat's Latest Innovative Telephone
CLICK FOR MORE DETAILS
Med-Pat® The Leading Provider of Patient Phones and Hospital Phones
For over three decades, Med-Pat has been THE leading supplier of telephones and telephone accessories to hospitals and healthcare facilities nationwide.

Widely recognized for our superior engineering, exceptional quality, innovative design, and patient-friendly features, Med-Pat retains its position as the best hospital phone supplier and manufacturer.

We've also expanded our line of products to the Hotel/Hospitality Industry through our sister company, Inn-Phone.com. If looking for direct retail purchasing, we offer HearingImpairedPhones.com, which focuses on our patented Volume Boost and other advanced technologies for aging citizens or persons with hearing loss.

We also offer VoIP / SIP Phones for modern Voice over IP Communications. If you're looking to buy VoIP Phones, click on the SIP Phones link in the navbar above to select from one of our VoIP Phones/SIP Phones.
If you're looking to buy high-quality phones for hospital and patient care facilities, look no further. Our patient phones and hospital phones offer the best choices when quality, features, and value are required. We also offer custom faceplates and inserts
Our Dual Handset Telephone / interpretation telephones allows individuals who speak different languages to communicate with one another by providing an interpreter who translates the conversation in real time. Language line / translation telephones are often used by customer service centers and other organizations that need to communicate with a diverse group of clients.
Our Emergency Phones, The D800R (Deskset) and T-4R (Trimline) are perfect for healthcare setting in case of an emergency. Their high visibility red color make them easily availble in critical situations.
Med-Pat manufacturers many different style telephones with varying features and at assorted price points but all are designed, manufactured and backed by our 30 year history of excellence as a guarantee of complete customer satisfaction.

Overwhelmed by our Offerings? Try our Rapid Phone Finder to assist you in finding the right product for you. If you are interested in our Consumer line of amplified telephones for the hearing impaired, please visit our consumer site: hearingimpairedphones.com

If you are a Hotel or Inn, please see our full line of Guest Room Telephones at: inn-phone.com
If you are a hospital, you have come to the right place...for you...and your patients. Come on in!!!
Med-Pat produces Hospital Phones, Nursing Home Phones, Disposable Phones, VoIP Phones and Products related to Hospital Phone Manufacturers & Suppliers. Our Hospital Phones and Patient Phones are designed with quality as well as cost in mind.